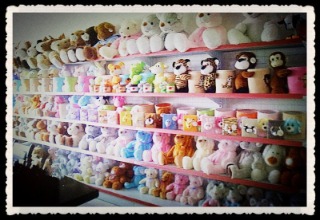 Our company is located in Yangzhou-a beautiful city with a long history and rich culture. Since our establishment in 2001, our company has been taking the advantages of rich materials and booming industry in Yangzhou City and has become a comprehensive company which integrates research, development, production and sale together.
Our main products are plush toys, baby toys, pet toys, dolls caps, indoor slippers. All our toys are complete in kind and original in pattern. We have great ability in designing new products.
With advanced machines, high technology, independent design ability, and great quality products, with keen hope build business relationship with you. ...