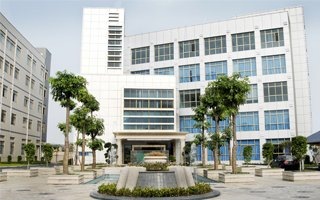 Fujian Beifeng Telecom Technology Co., Ltd. is located in the beautiful historical and cultural city - Quanzhou, which is a professional two-way radio manufacturer authorized by Fujian Radio Management. The products have got the approval of the Ministry of Information Industry of the People's Republic of China and CE, FCC international standard.
Established in 1989, it is the first companies which R&D the professional two way radios. 20 years passed, BFDX perfect himself continually and developed, there are many branches and after service offices in China and overseas. On Google and Yahoo searching, "BFDX" brand is becoming more and more popular, BFDX try its best to extend new technology and serve the customers best & effective telecommunications, in order to fit the demand of the old and new customers. BFDX two way radio most used for National security, judicature, police, petroleum chemistry industry, machine manufacture, civil aviation, water conservancy, highroad, railway, airport, flood prevention, post, hotel and property management.
BFDX two way radios are the appointed telecommunications of the 10th and 11st Chinese Winter Games and the only appointed transceiver of the 6th&7th Asian Winter Games, also support for several TV play series.
The new normal, modern and international company has ready on the year 2011, high level technician group, strict and integrated quality control, scientific research process, advanced produce and testing facilities will help us to provide the customers worth attention and trust products. With the tenet of "technique innovation, scientific management, and satisfy customers", BFDX using ISO9001: 2000 international quality manage system to research and manufacture new products, BFDX are developing step by step, "BFDX" brand makes more and more popular domestic and will walk up to the whole world. ...