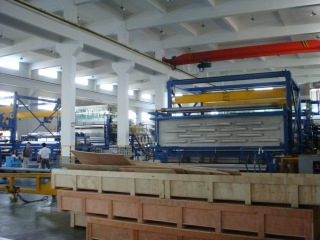 Shenzhen Haiyuheng Electronics Co., Ltd. is the solely-invested company of Hengxing International Co., Ltd. (HK) in China. We specialize in researching, manufacturing and exporting Audio-Visual equipment, including projection screens, screen surfaces and related accessories for the needs of the following organizations: Government, Education, Hospital, Military, Home, Entertainment Place, Cinema, Sports Center, Hotel, Exhibition Center and House of Worship.
Our main products are listed as the following:
1. Projection screens: fast fold screens, electric screens, frame screens, manual screens, front and rear screens, open air screens, cinema screens and inflatable outdoor screens
2. Screen fabrics/surfaces: front/rear fabrics, white/black soft fabrics, matte white fabrics, sound fabrics and metallic fabrics
3. 3D products: 3D fabrics, 3D glasses and polarizers
4. foil/film for window display: transparent foil, shallow grey foil, etc.
5. PVC ceiling film
Our products are exported to American and European countries, such as the UK, Denmark, France, Canada, the USA, etc. As our products are fine in quality and reasonable in price, we have gained a good reputation from our customers. Whether you need a projection screen or consider buying screen materials to make a screen at home or office, or want to enjoy 3D image, you have come to the right place. You can find our screen products on our website. We are confident that we can offer a solution that is perfect for your satisfaction.
Our commitment to excellence in up-to-date product quality and services has allowed us to forge long lasting strong relationships with our resellers and distributors. This ensures that we will continue to be a good partner for Audio-Visual companies in the world. That's us, to be Different. ...