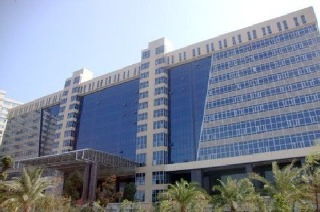 Shenzhen Recycling Printing Consumables Co., Ltd., established in July, 2006, is a subsidiary company of Shenzhen Silver Star Investment Group. With the market capitalization of RMB10 million, our aim is to provide printer manufacturers with a smooth path in the development, production and sale of laser printer toner cartridges.
Our company is located in Silver Star High-Tech Park, Guanlan City, Shenzhen, Guangdong Province, China. We have a factory covering an area of over 10000 square meters and the most up-to-date production equipment. We have obtained ISO9001 and ISO14001 Certificates with our strict product quality control & production environment management systems.
Our products are for Xerox, HP, Samsung, Brother, Lexmark, Epson and Canon. Our own "Rainbower" printers are second to none and are constantly updated, as new printer models are released constantly. With a worldwide export network, our products are distributed around the world, including Europe, America, Brazil and Taiwan area.
The ethos of our company is loudly and proudly espoused in all of our products.
"Quality for Customers" is a fundamental philosophy of all our staff members from managing directors to box packers. We would like to develop ongoing business with clients from all over the world. We warmly welcome you to visit our factory and meet the extraordinary persons that make up our team. ...