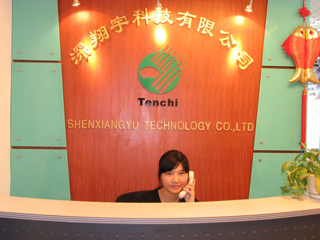 Shenzhen Shenxiangyu Technology Co., Ltd. is an integrated enterprise of manufacture and sales in the line of consumable and laser printer parts. With over 10 years' experience in this industry, professional technic lets our products quality be in the lead position.
We have spent 6 years to develop our fuser film sleeve, joint venture with Japanese, using high-tech materials under the professional technical to reduce the cost to let the user satisfied by more benefit.
Shenxiangyu Technology Co., Ltd. provides parts of toner cartridges (such as magnetism rollers, PCR, doctor blades, OPC drums, toners and plastic models) and printer parts (such as pressure rollers, pickup rollers, separation pads, heating elements, etc.)
Named supermarket of laser printer parts by professionals, we depend on our products high quality, competitive prices and our company professional skills. Our products sold well in all over the world, more and more orders from overseas countries, such as Europe, the Middle East, Africa, Asia, etc., and at the meantime we process OEM for some famous brands makes our company more perfect.
Shenxiangyu Technology Co., Ltd. can supply sincerely service with high quality and good prices for our customers and be your reliable business partners. Welcome to send us inquiries for further information. ...