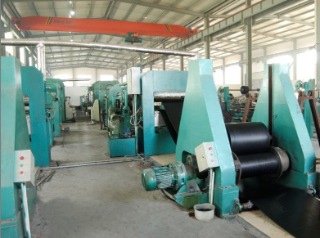 Taizhou Yongli Rubber Belt Co., Ltd. is located in Taizhou of Zhejiang, which is the holy tourist area with charming scenery. Our company was established in 1986 and is specialized in manufacturing cotton conveyor belts, nylon conveyor belts, EP conveyor belts, strip conveyor belts, transmission belts, common v-belts and others.
We have set up a good brand image for our "CHI CHENG" series rubber products for scientific management, new materials and new processes.
We sell our products to Indonesia, Saudi Arabia, Russia and many other countries and regions. Advanced machines, outstanding capacity in scientific research and production, a wealth of production experience, a strict quality control system and the classic combination of modern science and technology will bring excellent quality. "CHI CHENG" belts will satisfy you in the future. ...