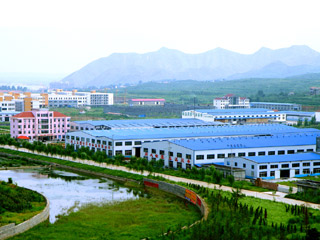 As a High-tech enterprise shifted from military to civil industry, Nuclear Industry Yantai Tongxing Industrial Co., Ltd. belongs to the National Defense Science and Industry Committee of Shandong province. We have 1500 employees and assets of 120,000,000, 5 specialized companies, 4 production bases, which are located in Yantai High New-Tech Development Zone, the center of Qixia City, the Economic Development Zone of Qixia and the Bangkok of Thailand. Our company covers 140,000 square meters of areas in all, possessing 50000 square meters of workshop areas.
We specialize in the researching and manufacturing of filters and centrifuge machine. Our mainly products are listed as following: DU series rubber belt vacuum filters, TC series precise ceramic vacuum filters, HVPF vertical press filters,PBF series horizontal vacuum belt filters, rubber belts, LXD series continuous automatic dumping centrifuges, MS series micro desulfate filters, CF series dynamic cross flow filters, DZY and DY series press belt filters, precise tubular filters, rubber dams, univertors, soft starters and other related products. Our products are widely used in many fields such as military industry, mines, chemical industry, powder plant, food, environment protection, and cover the 70% share of the Chinese filter market,meanwhile export to Southeast Asia, European and other areas. The unique production line of rubber filter and rubber belt in the world was built up in our factory in 2005. Now we are one of the largest manufacturers and suppliers of the vacuum filters filed in Asia, and the output of belt filters takes the first place in the world.
Our company passed the authentication of ISO9001-2000 International Quality Control System in 2001. Our company is recognized as a new high-tech enterprise in 2002 and the stander drafter of the National Centrifuge Machine Stander in 2003. We got the CE certificate in 2008. In addition, the ceramic vacuum filter and large size rubber belt filter has passed inspection of the state and broke the zero record of China in 2004. We become the pointed supplier of FGD in electrical industry in 2005. Our technical center was increased as the grade of Yantai City, the grand of "Hexing" , and recognized as a famous brand of Shandong. Moreover, we were appraised as "Strictly abide by contracts enterprise" and "Advanced unit in National Defense System" and contributed unit for Economy Development in Qixia for many years.
We hold the management faith of Unity, Sincere, honest, Innovation. ...