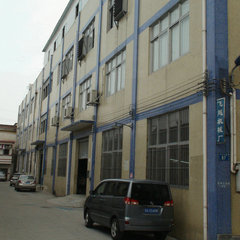 Guangzhou Yuexing Brother Packing Co., Ltd. is a senior enterprise in packing machinery manufacture field. Our company has been established since 1996, which is located in Hesha Industrial Park in west of Guangzhou.
Main products of us are FY (Feiyue) brand packing machinery, including shrink packing machine, blister packaging machine, production line, etc., Besides, we also provide automatic filling, contraction, drying, vacuuming, packaging, assembling and conveying.
The selling range of our company is wide in our field, which is not only to domestic market but also to some other countries in different parts of the world. In addition, the professional and efficient technical team guarantees our capability to design applicable automation,transmission, entering or filling material, pack integration and packaging production line solutions for our customers.
For such a long time, we are firmly convinced that customers are prior and highest to us. Besides, sincere and genuine are keys to running and managing the company for long term. Therefore, these two elements above have become core faiths and principles for our company.
What is more, we have won reputations and acknowledgements from many famous companies or enterprises in different fields, including Guangzhou daily, Yangcheng Evening News, New letters, Prosperous food group, Kang Shi Fu, Huangshanghuang Food Company, Longfeng Sweet Food Company, Seven-Eleven Convenience Store, Colgate, JensLehmann Workshop Hirst Company, Dragon Remember Group, Macro Group, Procter & Gamble Company Deren Group Second Packaging Plant, Guangzhou Baiyun Mountain Pharmaceutical Factory, Constellation Pharmaceutical Factory, Chenliji Pharmaceutical Factory, Guangzhou Zhongyi Pharmaceutical Manufacturer, etc. This is the foundation of our development.
We warmly welcome new and old customers and look forward to cooperate with all customers so that we can make a great and bright future for automatic packing machinery production together. ...