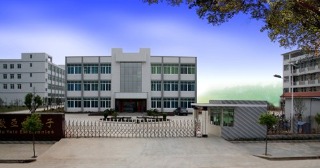 DongGuan Yidong Electronic Product Co., Ltd was established in July 2004, it is located in Wanjiang BaJiaoWo industry Dongguan City Guangdong Province China. The Company are mainly lines in the designing, R&D, producing and selling of hot melt glue gun, hot air gun, soldering iron, hot pot, soldering gun and soldering machine. Meanwhile we have our own brand NYLEO, OYT, DGHL Which have been awarded the authentication of CE (by European), ROHS (environmental certification), ISO9001 (international quality system certification).
Now the company has the capacity of producing five million hot melt glue guns, 30000hot air gun, 100 000 Soldering iron, 50000 hot pot, These products sell very well in home and abroad.
With excellent products and competitive prices, our company has win customers at home and has established a long-term business relationship with Southeast Asia, the European Union, and more than 10 other countries and regions
Coordinate with the company business development,further expand the scale of production and productivity.to meet market demand.Company was established in Jan 2010 Shaoguan OuYaTe Electronics Product Co.,Ltd.It is located in Dongkeng(lechang) Dongguan Shaoguan City Guangdong Provice industrial transfer industrial park.The company occupies 23300 square meters,construction area of 14500 square meters.Have a garden-style modern workshopss and advanced production equipment.and improve emplyee living facilities and recreational facilities.
Company production line expanded in the plastic cement,heater pull hairpin, curlers,coffee maker,electric kettle 12V low hand tools.and other electronical and electronic products business.The company production and management has been further development and growth.The Company adheres to the quality-oriented, customer service policy, take innovative and realistic management idea as guidance, relying on the concerted efforts of all staff. Operated according to the requirement of ISO9001 quality management system. Providing customers with high quality and low price products. 6s operate in accordance with requirements,provide customer with quality product. ...