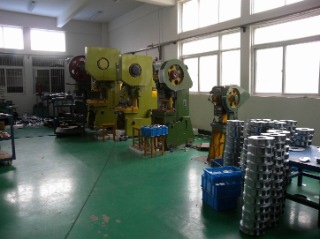 Beijing Kyung Jin Blower Co., Ltd. is a joined venture enterprise, which was established by Korea Blower Company in 1999.
Now we are producing In-line fans, Cross flow fans, Outer rotor backward fans, Outer rotor single inlet fans, single inlet sirocco fans, and air curtains by Korean technicians and QC systems.
Our blower research institute is studying small and medium size fans and computing 10 kinds of data such as air volume, air velocity, air pressure, and motor data by using the performance test system developed by Korean technology.
We promise to supply the best quality products to all customers while performing the quality control continuously, and try to study advanced technology through various international HVAC exhibitions. ...