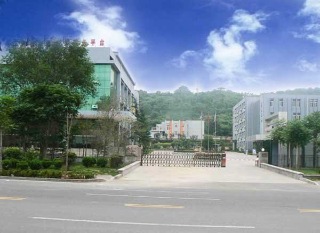 About Our Company
Qingdao Unique Products Develop Co., Ltd. was New High Tech Industry Enterprise which engaging in unique products researching, manufacturing and international marketing developing. We focus on special printing industry., and established in 2001, Our general manager - MS Caddie, once worked as a senior manager of Nestle Coffee ten years, she not only has unique thinking in new product research and development, but also has rich experience in international marketing and sales.
About Unique Printer
We had not only successfully developed ceramic printer, tile printer, but also nail printer, flower printer, candle printer, T-shirt printer, 3D printer, flatbed printer, shoes printer ,golf printer , mobile printer, glass printer , bag printer and even fast tattoo printer, with these unique printer , you can directly print any designs and pictures on flat or solid objects or fabric, as ceramic, t-shirt, bags, ribbon, metal, paper, cell phone, ceramic tile, plastic, stone, silk, crystal, candle, ect . the printing costs and effects are far more cheaper and efficient than the traditional screen printing and heat transferring paper printing ! until now, our products had been exported more than over 138 countries and areas.
About Our Certification and Credit
We had being chosen as National New HighTech Industry Enterprise in year 2007, and National Patent Experimental Units in year 2009, we focus on special printing industry, our products had been exported more than over 138 countries and areas. We had applied 12 International Patents, 90 China Patents, 3 soft-ware copyright, and 4 International Patents, 34 China Patents, 3 soft-ware copyright had been approved and got certifications.
We build up our own R&D teams including electronic, mechanical, software, chemical and arts designers. We also had taken U.S. FCC, UL and European CE, ROHS certifications.
From 2009, our company began researching Pets' Products, and launched Automatic Pets Washer, Automatic Pet Spa Washer, Intelligent Dog Running Machine. Those products got well market feedback once launched.
With your support, we will together create our meaningful future ...