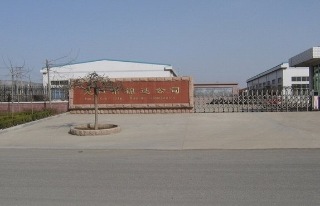 Longkou Jinda Fuel Injection Equipment Ltd. is located in the beautiful and rich seaside city with prosperous economy --- Longkou of China's eastern coastal area, with good industrial environment, and convenient land and ocean transportation, near two freight ports of Qingdao and Yantai.
Longkou Jinda Fuel Injection Equipment Co., Ltd. was founded in 1998. Through the unremitting efforts of all staff, our company has developed into a high-tech enterprise integrated with product design, non-ferrous metal casting, machining and stamping. Our company occupies an area of 13.8 thousand square meters, and has standardized various types of plants and mechanized processing equipments, including casting machines, shoot core machines, cutting machines, grinding wheels and other thermal processing equipment; machining centers, CNC wire cutting devices, CNC lathes, precision grinders, milling machines, drill presses, punching machines and other cold equipment; our working team includes high-quality management persons, experienced hot and cold processing engineers, excellent international trade operators and skilled technical workers.
Adopting advanced casting technology to produce all kinds of copper, aluminum, zinc and other non-ferrous metal rough-casts. We have a range of many kinds of products related to medical equipment, pneumatic tool, automotive, electrical and other industries.
Relying on rich experience and excellent technology, the main products of our machinery processing sector include high-pressure diesel fuel injection systems, automatic fuel supply advanced angle devices, various ancillary engine parts and other products.
"Caring about commitments, keeping promises, Satisfying customers as service purpose" is the basic rule of Jinda. Keeping the tenet of "survival by quality, getting reputation with sincerity, building image with service, making profit by management, developing with innovation, innovating instantly, and improving production processes and product quality", we have become an excellent enterprise praised by clients, for continuously improved product quality and dimension inspecting systems.
The general manager, with all staff, sincerely welcomes new and old customers to come for visiting. ...