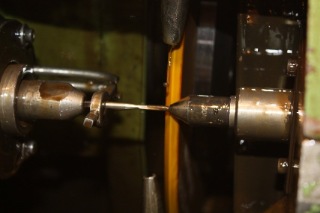 About Sunway
Shanghai Sunway Industry Co., Ltd. is a manufacturer in China. Our company is specialized in manufacturing industry cutting tools. The head office of Sunway is located at Room 109, 2# Lane, 168 Chengnan Road, Huinan Town, Shanghai, China. As a ten-year-old company, Sunway is ripe enough to produce various standard cutting tools according to international certifications, such as ANIS, DIN, ISO, JIS, RUSSIA and GB. The non-standard products could also be manufactured if you offer the design plans or the detail size.
Quality
Sunway is specialized in Taps, Dies, Milling Cutters, Twist Drills and other cutting tools. The size and quality will be controlled by professional equipment and experienced engineers in the factory.
Price
For establishing long-term and mutually beneficial cooperation with customers, Sunway will supply competitive price and keep the same quality of the products
Service
Sunway is committed to working with our customers to improve and expand our range of cutting tools, and continuing to provide the highest levels of service. ...