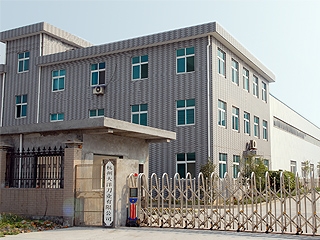 Our company was founded in Sept. 1997. We specialize in professional diving knives, military knives, folding knives, hunting knives, culinary knives and craft knives.
Human kind have a long history for using knives, from primitive society's stone knife to slave society's bronze knives, from feudal society's iron knife to steel knife, then to stainless steel knife of nowadays. However, there is a weakness during the knives development: sharp knives rust easily, while stainless knives are not sharp. Therefore, we choose custom-formulated beta titanium as material to produce. As we know, titanium has been adopted as special material in aerial industry, which has the hardest capability of all kinds of metals at present. At the same time, its abrasion resistance, corrosion resistance and high temperature resistance are much better than any other steel. Besides, Beta titanium has high chemical stability and is conversant with human body and has already been used as apparatus in human body. Due to the specialty of the aerial industry, the market can only provide titanium of high abrasion resistance, corrosion resistance and temperature resistance, which lack in hardness.
For the sake of this, we developed ultra-high hardness titanium upon the basis of highest hardness grade Beta titanium. With various high hardness and abrasion resistance alloy elements, it can enhance the hardness, strength, sharpness, and abrasion resistance, corrosion resistance of Beta titanium. More importantly, it still keeps the avirulence and affinity with human body. The average hardness of various blades holds between HRC52and HRC56. As titanium alloy's difficulty to manufacture, we design and enhance new facilities to reach a higher level on the basis of advanced equipment and technologies brought in from US, Sweden, Germany and Taiwan.
Our product like diving and folding knives have captured a huge market share in US, Japan, EC, Taiwan. With the combination of advanced Beta titanium and super excellent design, the diving knives passed the test of NATO and gained the normal procurement confirmation number of army, also had a large number of order from H.M.S. Java. in Jan. 1999.
Our dive knife is of higher superior levels of sharpness, corrosion resistance, abrasion resistance when compared with various international famous knives brands, obtaining an unexpectable judgment. We have already mastered technologies of material research, knives design after ten-year innovative business.
Our company is located near the Grand Canal at the northern side of Hangzhou West Lake with total area 10000sqm, workshop area of 4200sqm and office building area of 2500sqm. Our knives have the most elegance design, outstanding capability, and first-class quality in the world, worthing treasuring up. We could accept OEM order and manufacture all kinds of knives. We really appreciate advices from customers, homology businesses, and all of you. ...