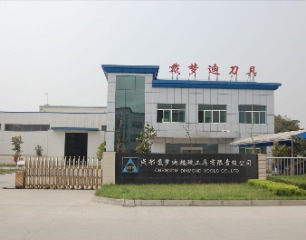 Chengdu Diamond Tools Co., Ltd. is a manufacturer specialized in carbide inserts, carbide threading inserts, PCBN/PCD turning inserts,Reamers,End mill.Roller cutting tool. carbide saw blades,carbide forming inserts and PCD saw blades.
1. Carbide inserts: turning inserts, milling inserts. Forming inserts
2.Carbide threading inserts: Partial profile 60, Partial profile 55, ISO metric, UN, Whitworth, BSPT, NPT, API, ACME,TR, ABUT, API.
3. PCD/CBN tools: turning tools, boring tools, End mill.
4. PCD/CBN inserts: turning inserts, milling inserts
5. Saw blades: Carbide saw blades, PCD saw blades.
We can product the carbide, CBN and PCD tools according to customer requirements.and we can accept kinds of payment terms,e.g:T/T,D/P,L/C and so on.
Our cutting tools are high stability (excellent service life, reliable machining accuracy), high cutting speed, good surface roughness and dry turning for hardened steel and other related products. Meanwhile, our products are especially suitable for mass production of automobile, threaded inserts, motorbike parts and metal parts. Our cutting tools are exported to Germany, Spain, Russia, Canada, Thailand and India, and enjoying good reputations.
Our company has been granted with the ISO 9001-2008 Quality Certificate by CQM in China.Also Obtained the Audited Supplier Certificated by SGS.
Please contact us for more information! ...