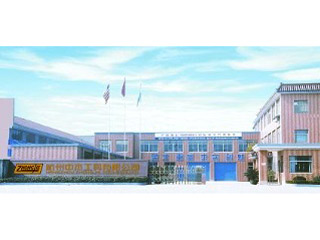 Hangzhou Zhongjie Tools Co., Ltd. was established in 1994. Our company specializes in researching, designing and manufacturing various kinds of hardware for hand tools. In 2011, Our factory invest 10 million RMB,established adjustable wrench product line.Now the profession adjustable wrench is sales well on the international market.Our corporation is 3km away from Xiaoshan Exit of Hangzhou Highway and 18km away from Hangzhou Xiaoshan International Airport. We enjoy convenient transportation.
Our quality management system is strictly executed according to ISO9001 standard. Our enterprise is expanding continually with all staff members' efforts. At present, our corporation has 300 employees, covering an area of 15,000 square meters, including 10,000 square meters of modern building area. We specialize in the manufacture of hardware tools, including wood chisels, cold chisels, pin punches, solid punches, router bits, wood flat bits, auger bits , hole saws,wrench,wrecking bar,pliers etc. .
Our customers are confident with our products. We have exported our products to many countries and regions, such as the USA, the UK, Japan, France, Germany and Canada.
(1) We can make products according to customers' designs and samples. OEM service is available. We do not have MOQ limit. Small quantity and large quantity orders are welcome.
(2) Our company can also help our customers purchase other goods
"People foremost, win through high quality" is our management policy. We will keep hard working and creativity and make progress continually in the future through your great support. ...