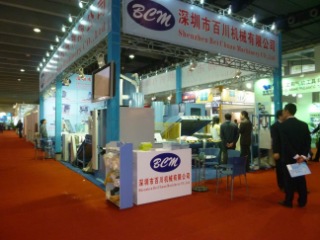 Our company is a machinery manufacturer, specialized in building machines for upholstery industry.
Our mission is to be successful by effectively utilizing the philosophy of "high quality, innovative technique and customer service". We have designed and built machines which are widely used by the upholstery, bedding product and sofa manufacturers in China. Our products are exported to 70 countries and regions around the world. Thanks to our knowledge of bedding & sofa-making industry, extensive research experience and our people with broad backgrounds in machine building and designing, our machines are competitively priced with the best quality. Instead of our main machines, we also provide effective solutions for the upholstery, bedding & sofa production.
Main Products:
Pillow & cushion automatic weighing & filling lines, fiber carding & filling machines, pillow rolling filling lines, pillow filling machines, cushion covering machines, pillow vacuum packing machines, quilted fabric waste & foam cutting machines, foam shredders, quilted fabric waste & fabric waste cutting machines, foam machines, toy filling machines, etc. For detailed information, please refer to our website: http://www.szbcm.com or http://www.made-in-china.com/showroom/1123szbcm or http://www.indiamart.com/szbcm/. Thanks!
Equipped with our machines, upholstery manufacturers will greatly enhance their competitiveness, reduce production cost and increase productivity.
Shenzhen Beii Chuan Machinery Co., Ltd., Your best choice! ...