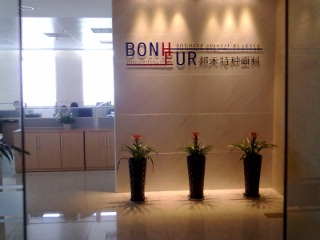 We are in Suzhou and branch in Shanghai of China!
We major in manufacturer of all kinds of fabric:
** high visibility fabric ( 100%polyester, mix polyester/cotton, spun polyester)
** Protective Workwear fabric ( TC, CVC, 100%cotton in twill, plain, cavans or satin)
** Cordura nylon 6.6 fabric( 500d*500d 1000d*1000d with hang tag)
** Outdoor wear ( raincoat, softshell, 100%polyester & nylon TPU lanimated, coated, 20d nylon)
** Knitted fabric( brushed fleece, Tricot for vest, Pigue and birdeyes for polo shirt with 100%polyester, polyester/cotton)
**Leisure clothing ( nylon/cotton, cotton/nylon spendex, T400 mechinical strength fabric, pongee, 15d-40d taffeta, taslon, nylon/polyester)
** Fashion clothing ( printing shiffion, satin fabric, silk)
Making million meters fabric one day, Covering all over the world! ONE HOUR FROM SHANGHAI, ONE AND A HALF HOUR FROM HANG ZHOU
This is where we are in SUZHOU, offer various high visibility workwear fabric, functional uniform fabric, meet EN471, EN531, EN533, EN340.....
WUJIANG XIAOHE TEXTILE CO., Ltd
We, XIAOHE TEXTILE, in this feild since 1997, mainly specializing in high visibility fabric, protective functional uniform fabric, possess of the manufacturing and marketing as a whole, we are always going on the first and final goal to protect workmen against unexpected danger and harm.
Our products with its functional properties, such as high visible and relaxing to the light, fire retardant, fire proof, anti-static, UV-protective, oil-repellent, M.V.P. etc. have been sold to all over the world that can be widely made as the protective clothing, uniform, military equipage, Rain protection clothing, Racing suit, and can be used on the area of Customs, Post, railway, construction, security, guardian agencies, ambulance personnel, Transport, fire-fighting, War industry, Mine diggings, Metallurgy, Petrochemical Production, Machinery, Electronics, War industry, outdoor activity.
We, own the right of handling import and export, sell our fabrics to all over the world, set textile research and development, production, trade as a whole, and maintain a continuing contact and cooperative relationship with many universities, institutes and laboratories from domestic and overseas. With the complete specification products, high quality, reasonable price, we reward a great reputation at home and abroad.
OUR GOLDEN PROMISE: Investing in the latest technology and international equipment, we follow the fabric through all stages of production to ensure that the fabrics meet the required specifications and standards, thus providing your total solution in creating innovative textile products and continue to create value for you by producing the highest quality and A-grades still on a competitive price.
OUR NEW PRODUCTS:
Shape-memory fabric, metallic fabric, Cordura, Nylon Taslon, oxford for fashion and bags.
OUR COMMON FASHION FABRIC:
T/C twill&plain fabric, CVC fabric, nylon/cotton fabric, cotton/nylon fabric
Suede for home textile, Taslon, peach skin fabric, double face cleaner labdips,
Taffeta, nylon taffeta, pongee, satin, silk ...