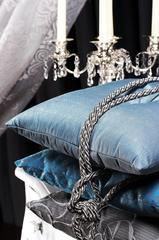 We are writing to introduce Beijing Girones Trading Co., Ltd. to you, as a young dynamic company with the future vision and numeral opportunities and desires for work.
Due to our business expansion, we did Stablished production and service development in China, with our experience from our base in Europe, in textile field and we have already exported our items to different countries with a foreign management team, giving our customers personalized services to solve the difficulties they find when buying and developing in China.
We would appreciate it if you can take some time to view our items and if you have interest in any item please we can discuss in terms of quantities or other services that you do require.
We emphasize one potential opportunity in your side, and we are holding stock of all the ranges you can see and deliver by the roll or even cut at your convenience, of course, as well as the minimum orders.
We also welcome OEM and ODM orders as these are our strengths in the market, due to our foreign design team that is based in China with more than 15 years' experience in domestic textile decoration and the knowledge on colors as well as the trends going on or been needed to adapt to any market. So we are always open to any development that could be of your interest.
We hope that you will find your company is interested in our offer and we assure you ahead of time that we will form a strong working relationship, and our high-quality products and competitive prices will encourage you to place an order with us to achieve mutual success.
We are awaiting your news and are extremely grateful for your attention. ...