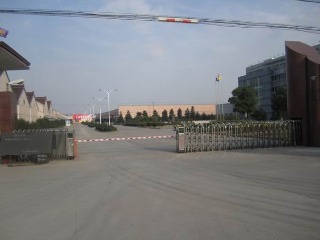 Wujiang Huiyi Textile Co., Ltd. is located in the silk capital of China - Shengze, which is China's biggest textile base, near Shanghai, Suzhou and Hangzhou. We are a company specialized in providing various types of environmental fabrics. Now there are 260 employees in our factory. Our factory is located in Park Road, Shengze Town, and is fully equipped with a full range of imported weaving machines, circular knitting machines, German high-speed KS knitting machines, Taiwanese raising machines, shearing machines, carding machines, shaping machines and other equipment for convenient and efficient production and processing, stable quality as well as a wide range of applications. With the full implementation of ISO9001 quality system, our company has advanced world-class equipment and a professional marketing team. We have established a good reputation for good quality in domestic and overseas markets.
Our philosophy is also the theme of environmentally friendly products: "recycled class, low-carbon type, biodegradable kind". Our environmentally friendly products currently include: RPET Fabric (Coke bottle green cloth), PET fabric, Recycle PET fabric, carbon fabric, bamboo fiber (Bamboo fiber) fabric, organic cotton fabric, silk fabric and microfiber fabric. Our company produces a range of products available for further processing. Our product types include: anti-static, flame resistance, waterproof, moisture wicking, fluorescence, point plastic, embossed, painted gold, silver, as well as PU, TPU breathable membrane Composite, PE, PEVA, TPE, other environment-friendly non-toxic glue, and other special fabric combined in one. After post-processing, we comply with MTL, SGS, ITS and other international standards for testing, including phthalates (6P), formaldehyde, lead (Pb), polycyclic aromatic hydrocarbon, Wang Ji Fen and other environmental indicators, according to the latest European environmental protection standards and the latest American environmental protection standards.
PET bottle with the increasing amount for recycling and efficient use becomes the hot topic in the field of regeneration. We use recycled PET bottles, and further-processed spun yarns with different specifications. Under the same conditions, the oil produced from the spinning of polyester raw materials can be reduced by 80% compared with the amount of energy consumption and carbon dioxide emission. The production of 3000 pieces of RPET clothing uses PET yarn can reduce the carbon dioxide emission of annual total amount of carbon dioxide. We advocate: a low-carbon age, low-carbon products. We sincerely hope that in the coming days we can work together to protect our environment and contribute to the Earth's green power.
...