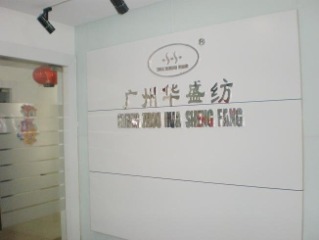 Guangzhou Hua Sheng Fang Trade Co., Ltd. was established in 1998, with an export license. . We mainly specialize in developing and manufacturing wool fabric, such as all wool, cashmere,wool & polyester blended, T/R, and T/R/W. All of our products are optimum choices for making top brand suits, uniforms, trousers and jackets as well as women's fashion uniforms.
Our products include Serge, Gaberdine, Flannel, Tropical, Hopsack, Deli, and Venetian with the content of cashmere, wool, wire, tencel, modal, bamboo fiber, conductive fiber, hemp, linen, cotton, viscose fiber and lycra. Most of our regular items have an available stock of around 1000m~20000m of each color. Our company can offer various fabrics to our clients with reasonable prices and high quality.
We have our own factory in Henan Province with a production capacity of 14000 worsted spindles and 70 rapier waving machines. We possess advanced manufacturing equipment of piling, spinning, weaving, and overall dyeing ...