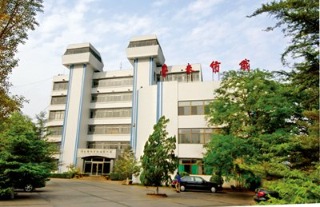 Luthai Textile Co., Ltd. is a global leader in the field of specially yarn dyed fabric with strong business relationships. Outstanding service and wide-ranging application know-how make Luthai a preferred partner for our customers.
Luthai Textile Co., Ltd. is a joint venture corporation with A stocks and B stocks. We are known as the largest high grade yarn dyed fabric producer whose production lines including cotton planting, spinning, dyeing, weaving, finishing and shirts sewing to one point. Luthai group currently employs nearly 30 thousand staffs. The group has Total assets of 7.58 billion Yuan and has net assets of 5.44 billion Yuan. Luthai group owns 580,000 spindles and 84,000 thread spindles with an annual output of 150 million meters of yarn-dyed fabric, 50 million meters of piece dyed fabric and an annual output of 17 million shirts. This is the world's largest output of high-grade yarn-dyed fabric, making Luthai the world's top brand shirt manufacturer. With an annual business income of 5.5 billion Yuan, exports worth 460 million U.S. dollars and total profits of 600 million Yuan, Luthai always maintains a healthy and sustainable development trend.
Most of the machines and equipment are imported from abroad such as Japan, Germany, Switzerland and Belgium with international modern level. Main products are yarn dyed fabric and shirt. All these products are famous for their excellent quality and rich varieties with high degree of technology involvement.
Our major markets are the USA, Europe, Japan and Korea. The biggest market is the USA which is around 35%, Europe is 30%, Japan 20%, Korea 5%, Mainland China 5% and 5% for the other countries.
We are supplying fabrics to many famous and outstanding brands in the world such as Brooks Brothers, Marks & Spencer, and Olimp.
Our success is based on the know-how of our people and their abilities to identify new customer's needs at an early stage and to work together with customer to develop innovative efficient solutions!
The production equipments are imported from Japan, Germany, America, Italy and Hong Kong etc. It introduces 5 world's top advanced production lines of Sweden ETON automatic suspension system. It has 170 sets of cutting equipments including automatic pattern making and cutting, CAD mini-marker system and CAM automatic cutting machine produced by American Gerber, automatic spreading machine produced by Japan Kawakami Company and NCA Company, fusing machines produced by Germany Kannegiesser, etc, more than 3900 automatic sewing machines, 260 shaping equipments, 290 professional pressing equipments, 660 sets of ironing and packing equipments produced by Japan JUKI Company and Brother Company, and many kinds of high-grade professional equipments like metal detection machines produced by Japan Hashima.
It possesses of standardized laboratory attested by the state authorities and 30 sets of testing equipments. The products perform the highest quality standards, such as Japan JIS standards, American AATTC and ASTM standards, and ISO standards, and the rate of high-class products maintains over 99.9%. Products have many features including stable quality, superior grade, high technology, variety, etc. ...