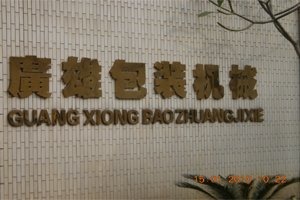 Guangxiong Packaging Machinery Factory, Pingzhou Pingxi Industrial Zone, Nanhai, Foshan is an individual-owned enterprise, which is located in the economically developed Pearl River Delta, Foshan City.
We specialize in the development, design and manufacture of gift box and book cover production and processing equipment, after-printing processing machinery and various types of mechanical equipment.
Our factory has a group of skillful designers and staff, who are active and full of ideals and courage.
Based on the market, looking to the future, Guangxiong Packaging Machinery Factory is willing to work with you to grow up! ...