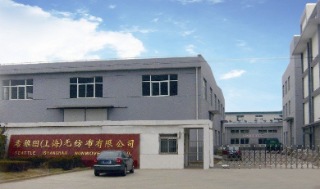 Seattle(Shanghai) Nonwoven Co., Ltd. is a modern enterprise specializing in producing polyester impregnating nonwoven fabrics and polypropylene spunbonded nonwoven fabrics. We are located in Jinbao Industrial Zone (West Zone), Jiangqiao Town, Shanghai. We are 12 miles away from Hongqiao International Airport.
Our company staffs 11 engineers with 4 production lines of polyester nonwoven fabric and 2 of polypropylene spunbonded nonwoven fabric. We can manage the width of 63 inches, and our annual production is 11,000 tons.
The width of our polyester nonwoven fabric is between 40 and 84 inches, while the gram weight is between 18 and 170 g/m2. There are more than 100 colors and 3 kinds of texture like hard, soft and crispy. And the polypropylene spunbonded nonwoven fabric width we can achieve 67 inches, the weight from 9gsm to 250gsm.
Our products can be used for flower covers, plane backrests, hotel slippers, hats' and shoes' linings, chef hats, operating gowns, medical sundries, computer embroidery, filtering materials, composite wood veneers and foundation fabrics.
Yilan products have earned the market share in China, Southeast Asia, Europe, America, the Middle East and Africa. A large network of production and service has been formed. We warmly welcome guests from both at home and abroad to visit our company for cooperation. ...