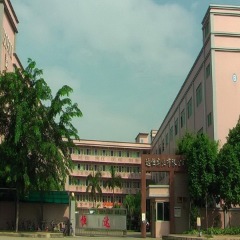 Dongguan Daheng Industrial Co., Ltd. was founded in 1995 with Dongguan Branch and Shenzhen Branch. Dongguan Branch covers a land area of over 10,000 square meters and architectural area of 12,000 square meters. It is one of the biggest manufacturers for bonding in Dongguan City.
Our company specializes in the production and processing of footwear, sports equipment, handbags, garments and electronic light rubber auxiliary materials. Daheng now has advanced bonding machines: looms, flame bonding machines, slopwork bonding machines, TPU film bonding machines, oiling machines, quality inspection machines, strip cutting machines, strip drawing machines, stitching machines, cotton yarn cord machines and eco-friendly hot-melt adhesive coating machines. Daheng's powerful transport system can ensure prompt delivery to meet customer's requirements on quality and delivery. Daheng products are well sold all over the country and are exported to Europe and America. Daheng products can meet customer's different requests.
Our business scope covers the following aspects:
1) Eco-friendly lining fabric: thermal pressing type (A, C and D) and cold bonding type (B)
2) Shoe fabrics: fine cloth, nylon fabric, various mesh fabrics, T/C cloth, satin, lycra fabric, sandwich cloth, khaki cloth, damask, linen cloth, terry fabric, brushing cloth, non-woven cloth, velvet
3) Shoes material and accessories: EVA foam, sponge(pu foam), resilience, foaming, neoprene, SBR, nylon reinforcing belt, insole paper board, red plates, cotton yarn cord,
4) Various adhesive bonding: processed with hot-melt adhesive coating, self adhesive coating, oiling bonding, strip cutting and strip drawing, such as genuine leather (pig, sheep hide) bonding or gluing, foam bonding, powerful glue bonding and special glue bonding (e.g. 4000L glue, SBR glue bonding)
5) Slopwork bonding: We process materials with environment-friendly adhesive during the whole process. Products made are nontoxic, environment-friendly, soft and wash-resistant. The fabric or liner compounded of various is suitable for sportswear, jacket, shoes material, glove, bra, handbag, hat, furniture, sofa, toy, curtain, baby-car, and sound insulation material
6) TPU waterproof film bonding: We process materials with environment-friendly adhesive during the whole process. Products made are nontoxic, eco-friendly, soft and water- resistant. Bonded waterproof and breathable film is waterproof, windproof, moisture permeable, soft, and washable. So it's able to exhaust out sweat vapor during sporting, adjust human body temperature, and keep it cool. Bonded waterproof and breathable film is used for sportswear, dust coat, raincoat, down coat, glove, hat, military wear, and shoes material. Bonded waterproof and breathable film can be used for waterproof shoes, sneaker, airbag, sports protective article, pu foam, medical mattress, and sleeping bag
7) Flame bonding (non-glue bonding): pu foam is itself conglutinating material, and we process materials by burning pu foam. Two different types of material may be bonded together by burning pu foam. It is suitable for polyester and DTY microfiber. Products are soft, water-resistant and dry-resistant.
8)PUR adhesive(reactive polyurethane hot melt adhesive)eco-friendly bonding:
PUR hot melt adhesive under conditions of avoiding chemical reaction,is heated,then is melt into the fluid in order to coat; after two ro three material which is bonded with PUR hot melt adhesive is cooled down,glue line is agglomerated takes effect of bonding,The effect of cohesive force and heat tolerance and low termperature resistance are increased greatly. Because of PUR adhesive laminations's high reactivity,it shows excellent adhesion for much material. ...