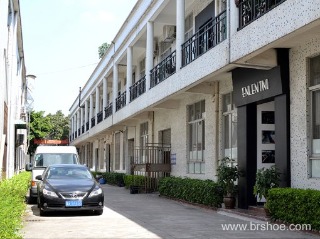 Introduction of GUANGZHOU BORONG SHOES CO,.LTD
GUANGZHOU BORONG SHOES CO.,LTD is a subordinate company of HONGKONG BORONG GROUP INTERNATIONALCO.,LTD which was founded in HONGKONG in 2000. It is a modernized enterprise group with shoes,clothing,that manufacturer,design,production and marketing. Multi-subsidiaries distributes mainly in GAUNGZHOU,BEIJING,SHANGHAI etc. at the present.
GUANGZHOU BORONG SHOES CO,.LTD was born in May 2011. It was originally named Guangzhou Borong TRADING CO,.LTD which was set up in Guangzhou known as the capital of flowers in 2004. After 8 years,it is now a modernized enterprise,integrating design, production,sale and OEM service. Medium and advanced men's casual shoes, leather shoes, sports shoes are the main products.
Three leading brands Borong,Enlentni and Elanroman are the fascinating mix with classical and English style,the latest fashion and corporate culture.
We adopt international management system, have a highly qualified management team,production technician staff and 120 high-quality production staff. Configurate complete modern equipment and perfect international quality guarantee system to meet a variety of domestic and international demand for quality testing,passed ISO9001, ISO14001 certification,has established long-term cooperative with hundreds of international and domestic well-known companies,also provide a strong support for these companies. The annual sales reached more than 20 million, mainly exported to Southeast Asia,Europe, North America, Oceania,Africa,the Middle East etc.
We pay more attention to technology research and development input, have made great achievements in product development, innovation, craft using etc.From material selection to production, packaging,transport process to guarantee the customers' best interests is our principle, also play a good role for customers in the same industry product competition in the market. We will further increase investment, plan to workshop construction, equipment updates, training of management and technical personnel introduction and other fields
Our company take the good faith as the basis, all of us warmly welcome domestic and foreign merchants to visit our company and discuss cooperation. We will offer the best service return your trust and support, make our enterprise due contributions in men shoes field. Our company promise to all customers: the best price, fast production cycle and considerate service.
GUANGZHOU BORONG SHOES CO,.LTD Brand's Story
Brand Essence
ELANROMAN, fashion men shoes,design expert.
ELANROMAN, glowed with elegance and fashion, is the leading brand for stylish men.
ELANROMAN, perfect fusion of British classic noble temperament and the modern talents taste, it is the time fashion of younger handsome men pursue elegance, amenity and succinctness.
ELANROMAN, symbol for spirit of times and lifestyle with assurance rather than merely a brand .
Brand Name
Elanroman
Brand Connotation
Elanroman, revealing supreme, steady and maturity of modern stylish men, is regarded as a logo of elegance and fashion.
Brand Origin
Elanroman, masterpiece blending classical elegance and modern fashion, which is created jointly by HONGKONG BORONG GROUP INTERNATIONALCO,.LTD and GUANGZHOU BORONG SHOES CO,.LTD. GUANGZHOU BORONG reserves the exclusive right to the use of trademark and brand name.
Brand positioning
Elanroman an international brand designed exclusively for stylish men aged 20-50.
Brand Idea
Fashion, Elegance, Amenity and Succinctness
Brand Claim
Elanroman stylish men's shoes for metrosexual. Its best-selling styles and English essentials make it possible to meet the desires of white-collars and metrosexual. What's more,It helps to make metrosexuals dream of success come true, life value achieved and target of building glamorous life fulfilled.
Brand declaration
Self-assurance and future vision ...