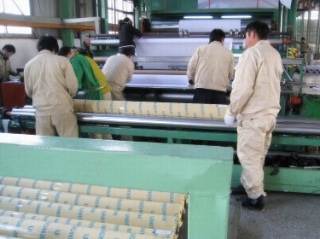 Shanghai Unisign Industrial Material Co., Ltd. has been specialized in Solvent and Eco-Solvent PVC printing materials for many years. Unisign's products have been exported to America, Europe, the Middle East and Southeast Asia, which satisfy our customers with high quality and good service. As an experienced and passionate team, we aim to be the leading supplier of digital printing materials.
Through years of development, we are now equipped with super-wide laminating banner production line, 5m seamless banner production line (new launched), coating fabric production line, and knitting and weaving machines to prepare for the base fabric. Unisign's products include laminated frontlit and backlit flex, blockout, mesh, one way vision, knife coated, perforated vinyl, self-adhesive vinyl, textile, and tarpaulin for truck covers & tents.
We keep on developing new products to meet the needs of worldwide advertising markets and always put our customers at the head of their competitors.
We believe that high quality, competitive price and considerate service are the solid foundation on which we build up long-term business relationship with our clients. ...