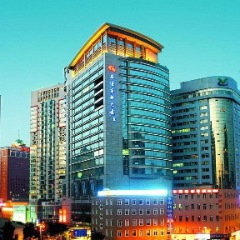 Dalian Metal I/E Co., Ltd. is a professional enterprise mainly producing such as cast iron pipes and fittings,copper water tube, seamless steel pipe and fittings, couplings, traffic cones, road warning lamps, safety fences, bundling wires, and wire meshes.
Our company can output 40,000 metric tons of gray spun cast iron pipes, fittings and 250 containers of traffic safety products annually. We possess advanced production facilities and have established a complete inspection system. Employing skilled technical staff, we can ensure high quality products. Now we are exporting to America, Canada, Europe, the Middle East, Philippines, Singapore and some other countries and regions. Our quality products with reasonable prices have won us a good reputation among customers.
Manufacturing in accordance with the ISO9001 standards, we also gained the UPC approval issued by American IAPMO Research And Testing Inc. in 2003. Our cast iron products conform to the standards of ASTM A-888, CSA B-70, EN877 (ISO6594) and EN545(ISO2531). Our traffic safety products conform to the standards of EN 13422:2004, BS3143-2:1990, EN471, and IEC60086-2.
If you are interested in any of our product, please feel free to contact us for more information. We are sincerely looking forward to cooperating with you in the near future. ...