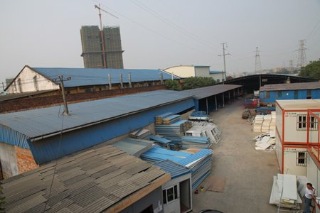 Guangxi Weiguan Modular House Co., Ltd. is a professional manufacturer of modular houses, dealing with the business of prefab houses at home and abroad. We take "to be pragmatic, creative, highly efficient, excellent" as our purpose, concentrate on developing new types of modular houses, and combine the latest architecture design concept to realize standardization, modularization, general utilization, and large-scale production.
We assure that we will offer the best service for all clients every time. We handle the scope of detachable and movable houses, prefab houses, sentry boxes (mobile houses and mobile villas), slope roof prefabricated houses, temporary houses, movable fences, storage houses, combined houses, flat roof movable houses, light steel villas, and more.
Our products are good in quality and competitive in price, widely used in the fields of construction, factories, exhibition fairs, accommodation, kitchens, and temporary offices. Prefab houses are easy to assemble and disassemble and convenient for transportation, with low repair cost.
Weiguan makes contribution to the urban development with efficient, environmentally-friendly, economical, and industrialized houses and matched services. Our company has strong R&D capability and advanced technology. Our annual production capacity has exceeded 0.5 million square meters. Our headquarters is located in Guangxi, and our business has expanded to all over the country, and gained great reputation. Our goal is entering international trade, insisting on making maximum value for our customers by high quality products and kind services.
Chose Weiguan; chose your bright future. We sincerely welcome you to visit us and would like to establish long-term relations with you. ...