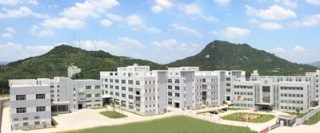 Xiamen Kingtom Rubber-Plastic Co., Ltd. was officially incorporated in 1996 and is a member of the China Rubber Industry Association. For years, Kingtom has been entrenched in developing innovative R&D results and excellent customer service for rubber & plastic products. Kingtom brand products have been used in various industries, such as auto parts, engine parts, aeronautics, shipping, medical instruments, and more.
In addition, Kingtom manufactures rubber flooring for the KINGDDI brand. With strong technical expertise, excellent quality, and superior customer service, Kingtom maintains a highly respected reputation throughout the world.
Kingtom has always focused on quality and with the implementation of ISO9001:2000 quality management system in 2002, in addition Kingtom obtained the certification of IS16949. Our company has attained numerous national patents and is considered as an exceptional high-tech enterprise.
Kingtom strives to maintain the vision to become a well-known International Corporation with competitive brands within the International rubber and plastic trade industry. The company prides itself on their enterprising spirit, down to earth attitude, their pursuit of excellence and their mission of retaining their good reputation by providing excellent products and services.
Enterprise Culture
Company Vision
Maintain the reputation of a highly-effective corporation with competitive brands in the International rubber trade industry.
Company Mission
Build 'King' brand
Supply exceptional products and services for customers.----Win 'King' brand reputation.
Establish exceptional career plan for staff----Create environment for employee retention.
Create the biggest investor return for stockholder----Maintain great quality and value.
Contribute properly to society.----Continue to Exceed Kingtom's expectations.
Core Value Concept
Quality creates the future
Good character leads to good quality, Good quality leads to a bright future.
Business Philosophy
To do the right things,To do things right the first time.
Invest in the future,Innovate for success.
Kingtom Spirit
Down to earth, Pursuit of excellence.
Kingtom Style
Strict and meticulous, quick and efficient.
Kingtom Credo
Be honest and loyal, Be people oriented.
Corporation Ethics
Show ultimate respect for the individual, Develop a harmonious team.
Be indebted to others and develop long-term relationships for the future
Five Behaviors
Happy----Never pollute the atmosphere or foster negativity.
Inclusiveness----Allow others to respect you rather than fear you.
Empathy----Communication is not right or wrong, just a person's belief is different.
Praise----Praise is the key to positive, interpersonal communication.
Altruistic----Respect for nature and people.
Five ways
Right understanding----Change unacceptable attitudes, establish the correct perception.
Right intentions----Change the unacceptable thinking, establish the right intentions.
Right speech----Change the unacceptable expression, establish the correct speech.
Right effort----Be open to change, establish the right effort.
Right thoughts----Change the unacceptable belief, establish the right thoughts.
Technology Center
To meet customer requirements, the R&D department and lab has advanced testing equipment and our expert R&D team follows strict procedures and policies. Kingtom cooperates with the China Rubber Industry Association & the China University of Technology. To be a well-respected National Technical Center and Lab, Kingtom continues to invest in the latest R&D technology, test equipment, and new facilities and continues to educate and cultivate top-notch personnel.
...