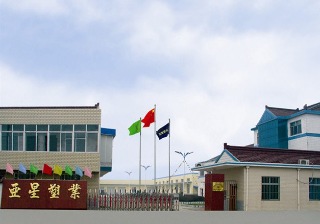 Yaxing Plastic Industry Co., Ltd, which is ISO9001:2000 registered, develop, manufacture and market PTFE series products for use in a wide range of demanding applications. Yaxing bring together the most up-to-date coating and converting technology with decades of production and market knowledge to offer customers superior products and service across the globe.For more than two decades the name of Yaxing has represented the finest quality in PTFE series of products, and furthermore it is recognized by customers throughout the world as a symbol of innovation and unsurpassed performance.
Capabilities
Yaxing utilize custom designed production processes for coating glass and Kevlar fabrics up to 4.2 metres wide, and additionally, etching and adhesive coating finished products up to 1010mm wide.Yaxing products are available for continuous process applications such as conveyor belting and other fabricated products. Yaxing's in-house process conveyor belt fabrication specialists produce bespoke solutions for many varied industries including textile drying, rubber extrusion, packaging and food processing to name but a few. Fabric rolls can also be slit to any width to suit any application. Yaxing customers benefit from full product design and development facilities. Technical support is available to advise on the application at the concept design stage and our close technical association with Yaxing Engineered Fabric and coating.
Quality
Yaxing's production facility incorporates the highest standards. Environmentally controlled, it ensures exceptional quality and consistency in coated finish. Stringent inspection and testing, carried out at every stage of manufacture guarantees Yaxing's products are durable, reliable and provide outstanding performance in the toughest operating conditions
Yaxing products offer a combination of exceptional features:
I low friction, non-stick, excellent release
ii. temperature resistance from -180 to 360c.
iii. inherent strength and flexibility
iv. non-toxic
v. excellent chemical resistance
vi. outstanding dielectric strength ...