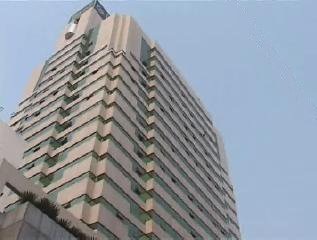 Our company was established in 1973, and our company obtained the license of import and export in 1988. Our registered capital was USD 1,000,000 in 2000 with 60 registered employees.
In the past 14 years, our turnover has increased 100 times, and the average is about 42.51% per year. The volume of export has increased 64.85 times from USD 869,200 in 1988 to USD 73,760,000 in 2002. The import volume has increased from zero to USD 11,240,000.
Up to 2002, we have dealt with thousands of items in 309 categories. There are 8 categories such as grab excavators, fork-lifts, motor accessories and agricultural accessories with export value exceeding USD 1,000,000. Export value of new technique is USD 10,000,000. Export value for machinery and electronics products is USD 48,000,000 and export value for new products is USD 3,000,000. Export volume of the light industrial products and textile products has increased about 36.79% in all in the past recent 3 years.
Asian market has been our No. 1 market during the past 3 years due to the corporation with the UN project of "Oil for Food" and we have created USD 60,000,000 which is a historical export value record of our company. Our other major markets are European, American and African markets.
In 2002, we established the quality principle of "Superior service is our base, to satisfy clients is our responsibility, to adapt the marketing is our life, and achievement and development is our project". We have passed the ISO9001 Quality Management System Certification. ...