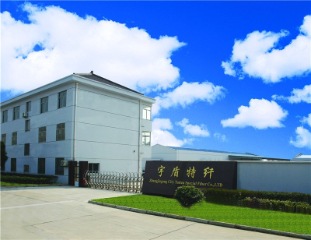 YUDUN is a manufacturer focusing on aramid fiber related products. Our company is a high and new technology enterprise, we engaged in r&d aramid fiber products , and producing in china.
After several years of unremitting efforts, we got a good fame in this industry, it formed two major series products: (1) military supplying (2) industrial protection. Following is brief compendium of our products:
1, Kevlar(para-aramid) filament fiber
2, Kevlar(para-aramid) short fiber
3, Kevlar(para-aramid) yarn (dyed)
4, Kevlar(para-aramid) ud fabric
5, Kevlar(para-aramid) woven fabric
6, Kevlar(para-aramid) cloth (dyed)
etc...
.
We use material: kevlar or twaron.Range:1100-3160dtex. Our company has reached an annual output of 200,000sqm of aramid cloth and 1000tons aramid ud fabric .These products are extensively applied in aerospace, sports, civil construction, transportation, ship building, armamentarium, electrical and other relevant industries. Our products have been exported to Germany, the USA, Australia, Pakistan, and other countries and regions. Relying on high product quality and sincere after-sales service, supported by our strong strength and specialists, with continuously introduced advanced hi-tech equipment and technology to improve product quality, our company has been making efforts to meet the demands of market development and customer requirements and has contributed to the development and application of new hi-tech products of China. ...