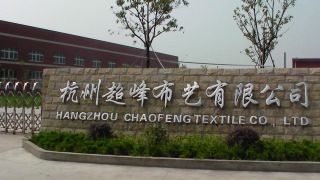 Hangzhou Chaofeng Textile Co., Ltd. is a manufacturer and mainly sells such products as PVC, PU coated oxford fabric, PVC leather, lining fabric, and polyester fabric. Our products are used for bags, luggage, tents, chairs, outdoor materials, and cloth linings.
We are located in Yuhang District, Hangzhou City. Our company is only 30 minutes' drive away from Xiaoshan International Airport, thus enjoys very convenient transportation.
Our company mainly produces 600D, 300D, 420D, 210D, 150D PVC, non-woven, knitting PVC leather, and PU coated fabric, as well as Lining Taffeta 230T, 210T, 190T, 170T, and jacquard lining materials. "High quality, reasonable price, quick delivery and excellent service" are the most important principles we are following. ...