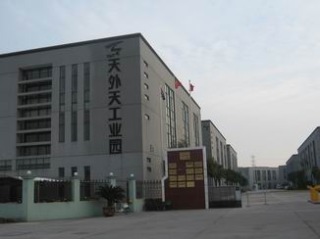 Henlin Optronics (Shangyu) Co., Ltd. is a branch of Search Light Taiwan Co., Ltd. (Former: SEGAWA LIGHT CORP.)
Search Light Taiwan Co., Ltd, established in 1995, started to manufacture HID xenon headlights and other HID lamps in 1999.
Our business principle:
Provide customers with top flight military & industrial-standard lighting products!
R& D and innovation:
We are devoted to the R& D and innovation of HID product production technology.
2004:
Successfully bring two type of products to market, the Hid 50W xenon lamp and military/police searching light. Making sight distance wider and safer.
2005:
Developing 1-to-2 ballast, making the Hid headlight for car becoming reasonable and popular.
2006:
Successfully developed the BPS adjustable digital system, adjust the output watt, changing the intensity of illumination freely. And we also gaining patents in Japan, China, Taiwan and Korea.
2007:
Using BPS adjustable digital system function in developing 30W/50W HID long distance search light and 20W/30W HID personal light weighted search light.And we also successfully developed various kinds of lens, eg ultraviolet rays lens, infrared rays lens, lens for finger and footprints, blood drops and other lenses needed in criminal investigations. We also developed light for vegetable's growth and bring the search light into a new field of technology exploration.
2008:
We start to develop high power HID by using BPS adjustable function and applicant to general house lighting and other special usage. In the second half of 2008, we focus on the developing of 10W/20W low power HID small torch. 50W/70W high power search torch which is designate by military in certain countries.
2009:
Success fully developed SLD-24 new products: SL-2030, HL-3050, SL-3570. Making a great achievement of sales.
2010:
Successfully developed SLD-24 light for diving, and got the certification of IP68 (underwater 100M). In response to the concept of green energy, energy conservation and carbon reduction, we developed the streetlamp with high efficiency and high luminous.
2011:
The success of the new li-ion battery 26650 development. When apply it to the new Hid searchlight, it make the lighting time doubled if fitted in the same type of searchlight.
2012:
Developing the 100W searchlight, the illumination distance can be more than 2500M, and will be put on the market in 2013.
We are able to develop specific products (OEM and ODM) for your company's requirement.
Mainly producing HID lights, we can also design and develop your own products, even manufacture them for you. Our company devotes itself to becoming a prestigious company which has the greatest potentialities in the world searchlight field.
Quality guaranteed:
All of our products have passed a series of stringent tests. Our ballasts have received American & European safety-standard approvals.
Quality warranty:
All of our products are guaranteed for one year. ...