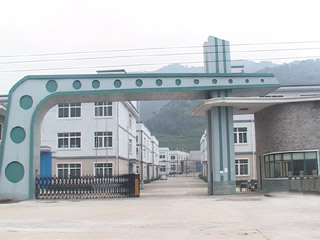 Ningbo Yuanjie Lighting Electric Devices Co., Ltd is a professional manufacturer and dealer of various lighting items. Benefiting from the hardworking contribution from all staff members, the company is growing up to be a modern and dynamic enterprise. We have our own factories in Yinzhou District, Ningbo, and head office in Ningbo Center.
Our Location Advantage:
We enjoy advantaged seaway delivery, convenient transportation by car, train, and air, and graceful scenery surround as well.
To the north of our factory, is Beilun Port of Ningbo, which ranks the first in throughput among China's ports. 71 provincial highway passes through the area where we located.
Besides, Dongqian Lake, a famous beautiful lake is lying nearby.
Our Product Range:
Mainly 3 series products:
Lighting Accessories (Magnetic ballast/Electronic ballast, transformer, gear box, etc.); Outdoor Light (Floodlight, High Bay fittings, etc.) ; LED light.
Among them, Magnetic ballasts as our most traditional competitive products have full types and specification, used in fluorescent lamps, incandescent lamps, high-pressure sodium lamps, metal halide lamps and so on.
Our Main Assets:
1. Quality
We adhere to the idea-Quality is the life of enterprise, efficiency is the roll booster. We always lock upon the products quality as the most important factor that affect the company development.Most of out products have attained international safety certifications, such as CE, TUV, RoHS.
2. R&D
We possess a high efficient, keen-witted and capable managing group, a group of high-level design and research who have been engaged in lighting industry for many years. Our adaptability enables us to react immediately to any special request.
3. Marketing
We have a professional team for providing the best solutions for you. Our export department has rich experience in supplying all kinds of lighting items.
With contribution of well-experienced staff, our company is capable of spreading its products around the world, targeting mainly at Europe, Mid-east, South America, Asia and so on.
Contact us Today , Choose from comparison , Benefit from Choosing! ...