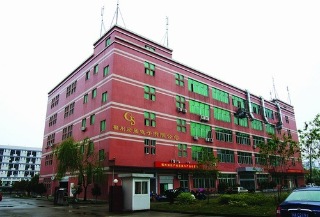 Fuzhou Great Shine Electronic Co., Ltd. is located in the well-known Jinshan Industrial Estate. Complete production lines and professional technology are the predomination of our enterprise. Meanwhile, our R&D department and marketing department are dedicated to creating and providing more unique and innovative designed products.
There are various electronic premiums, such as clocks, calculates, flash light torches and digital photo frames. Most of our products have graceful patterns, advanced functions and reliable quality which make our products more popular in international market.
It's sure that we will provide high quality products and excellent service to satisfy any demand from you. We look forward to establishing a successful business relationship with you. We hope our prospect is cheerful.
Our Main Products:
LCD clocks
Clock mirror clocks
Clock with calendars
Clock with leather table clocks
Projector clocks
Alarm clocks
Car model clocks with mobile phone
Clocks with USB-hub
Clocks with calculator
Clocks with ruler
Clocks with photo frame
Clocks with pen holder
Wall clocks
Clocks with radio
Weather station clocks
Cube clocks
Health Care Products
Pill boxes
Digital thermometers
Timers
Pedometers with Clock
For PC
USB-Hubs
Calculators
Digital Photo Frames
Watch with digital photo frames
Electronic gifts
Tyre gauges
Electronic premiums ...