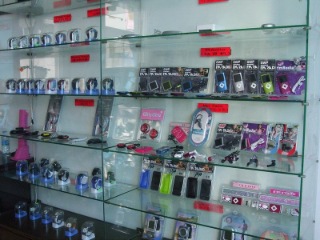 Electronics gifts, clocks, watches, radios, picture frames, recording key chains and so on, USB products, walkie-talkieCompany Survey:
Shenzhen Guanghua Electronics Factory is a private corporation registered as an electronic gifts manufacturer. Shenzhen Guangkehua Electronics Co. Ltd had been founded in 2007,based on Guanghua Electronics Factory. Since 1995, we have supplied worldwide customers with many kinds of electronic gifts. We have a strong team to handle your OEM and ODM orders, you can only offer a design concept, our experienced designers will work out an ideal prototype in a short time, that's our superiority compared with other same size enterprises. We have launched more than 150 models in the market.
OEM & ODM Capability:
All of our engineers and technicians have extensive experiences in designing high quality LCD watches, LED clocks, radio clocks, etc. Compared with our competitors who have the same models, we have following superiorities:
1) Strong team of R&D designers
2) Short lead-time of R&D
3) Reasonable price
4) Strict quality control
5) Punctual delivery
6) All-ready equipment
Details of design services offer:
We confirm the price according to customer's requirement. If the buyer accepts the offered price, we will start designing.
Materials / components:
1) Electronic components
2) Plastic products
Machinery / equipment for OEM:
1) Plastic injection machines
2) IC bonding machines
3) SMT machines
Staff Details:
1) Production staff: 300
2) QC inspectors: 30
3) Engineers and designers: 30 ...