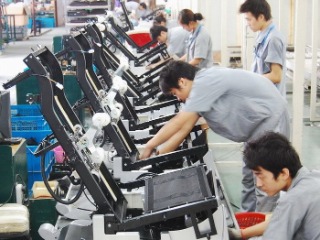 Established in 1992, Sunner Group Co., Ltd. is one of the top companies in China. Sunner Group has 12 companies and factories in Hong Kong, Shanghai, Ningbo, Chongqing, and Guangzhou.
Sunner Group mainly deals with white goods components, marine products, pet products, massage chairs, gas cooker components, lighting & heating components, kitchen appliances,peltier module,thermoelectric dispenser cooler, real property, leisure products, electronic products, international trading, and finance service. All our products should pass strict quality control procedures before packaging and shipment.
If high quality products with world class reliability and superior after sales service are what you are in the market to purchase, let us show you why we are your best choice as a supplier. We look forward to having the opportunity to supply you in the near future.
We also focus on the latest world fashion, mutual benefit and excellent after-sale service. We can become your excellent partner. Welcome to be SUNNER Health distributors throughout the world. If you are passionate about health career and would like to be a part of the SUNNER Team, contact us now! OEM orders are also welcome!
Mission Statement
A.Unparalleled Quality
B.World - class fashion design
C.Rapid and flexible prototype manufacturing
D.Service second to none
E.Reliable and empathetic business partner
F.Strive to make the customer successful and profitable ...