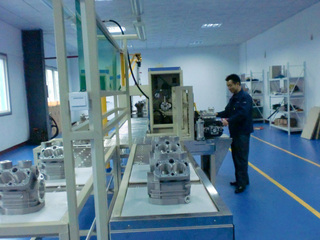 Yueyang Jiahe Precision Machine Manufacture Co.,Ltd is a manufacturer producing BUS air compressor and its spare parts. We have been in this line for more than 10 years. Our products are welcomed in the market because of the 100% guarantee quality, moderate price and fast delivery.
We have customers in China, the USA, India, Spain, France, Mexico, Austrilia, Canada and many other countries and regions.
Our main products include:
1. Bock FK40 air Compressor
2. Bock FK40 air compressor spare parts
3. Bitzer 4U/4T/4P/4NFCY compressor
4. Bitzer 4U/4T/4P/4NFCY compressor spare parts
5. JiaNeng air compressor (It is our own compressor)
6. JiaNeng air compressor spare parts
7. Other special products according to the drawings or samples
If there's any question, or any item of your interest, please do not hesitate to write us an email. We will reply you quickly and sincerely. We hope we can work together happily! Thanks in advance. ...