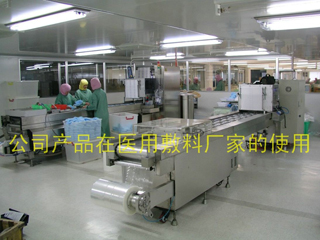 At Zhong Yi, we specialize in developing and producing packaging machinery and automation equipment for many different industries. We are committed to continuously improving our products to always provide the highest quality customized solutions for our customers. We are known in the industry for our superior efficiency, reliability, and technology standards, backed by our ISO9001 certification, as well as the CE certification required by the European Community.
We strive to remain on the cutting edge of technology. Our company has pioneered dozens of innovative products and product enhancements, including specially designed blister packaging machines, flexographic printing machines, automatic syringe loaders, and many others. Our XB series blister packing machines, for example, have been widely used around the world to pack a variety of products, from medical equipment and dressings to food products. We are fully compliant with international standards for both technical performance and product quality.
We pride ourselves in providing products of the highest quality, as well as providing superior customer support after the purchase. Our commitment to our customers is lifelong, which is why so many choose to come back again and again.
We welcome you to browse our catalogue and become one of our many deeply satisfied customers. ...