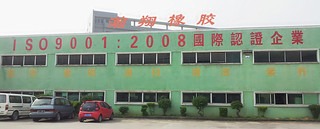 Established in 2005, Dongguan Hanxiang Rubber Products Co., LTD is a professional manufacturer engaged in the research, development, production, sale and service of silicone rubber products.
We are specialized in manufacturing various rubber and silica gel products including rubber O-rings, gaskets & seals, bumpers, plugs, stoppers, tubes, balls, rubber plugs, grommets, sleeves, mounts, rubber-metal parts, silicone rubber sheets, extruded and spliced gaskets, rubber customize parts, molded products and more.
Our stringent quality control system enables us to provide high and stable quality products that meet the requirements of our customers which are evidenced by our long relationship customers. Our growth comes along with great support from our partners.
We can provide you with quality products, competitive price, punctual delivery and genuine service. We welcome new and old customers from all walks of life to contact us for future business relationships and achieving mutual success.
Our competitive advantage:
1. Established a customer base: Our customers are leaders in their respective industry.
2. Strategic partnership
3. Highly integrated production process
4. Economical scale and close proximity to key customers: Our scale provides us with flexibility to accommodate changes in market demand and enables us to capture a larger pool and/or greater mix of customers.
5. Stringent quality control system: We focus on our quality control system to minimize wastage and increase efficiency.
6. Experienced management team: Our management team has extensive industry experience of average 8 years. ...