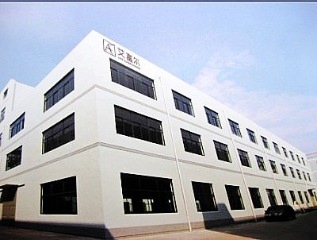 Established in 2005, Shaoxing Aifuer Embroidery Co., Ltd. is a textile goods manufacturing enterprise, owning the rights in dealing import and export business with foreign customers directly authorized by the Ministry of Foreign Trade and Economic Cooperation. Our company possesses advantageous geographic location and convenient transportation for being located in Shaoxing Keyan Industrial Zone of Zhejiang, and is near the textile distributing center of Asia,the Light Textile City of China.
By advantages of company talents, equipment and textile industry of Shaoxing, we uphold the guiding principle of "High Quality, High Starting Point". We have been making rapid development. Having owned the card room with self-contained capability of research, development and management, we are capable of plate self-making,making AIFUER embroidery incomparable advantages not only on quality and efficiency,but also on being innovative individuation. At present, our products have 4 categories, with more than 100 varieties, including computerized embroidery (machine-embroidery), tablecloth, curtain, bedclothes, and all kinds of fabric, and embroidery handicrafts such as tape embroidery, embroidery fabric, curtain, and cutting embroidery. Our products are sold to North America, East Europe and the Middle East. The main equipment of our company contains computerized embroidery machines.
We own thirty millions RMB fixed assets, 158 employees, and 8600 square meters of plant area. We continue to develop international market. We welcome more and more customers to cooperate with us for a more splendid future. ...