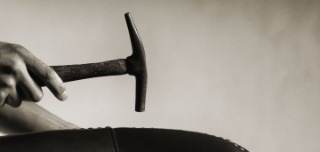 O-Kings Furniture Group is a family owned manufacturer and wholesale exporter of residential and hotel furniture. Founded in 1999, O-Kings Furniture has over 13 years experience, exporting quality furniture worldwide.
Our corporate headquaters and primary sales office is located in Shanghai, China, where we also have one large showroom especially designed for our customers.
O-Kings Furniture Group's three (3) factories, manufacture antique and modern and sofa furniture to over 50 of our retail locations worldwide. This allows us to offer high quality furniture, good service, as well as competitive prices to both our domestic and overseas customers. Our factories, currently employ over 300 workers in our 50,000 square meters of factory workspace,Our three factories are certified by ISO9001, ISO14001, SGS, and FSC.
We specialising in producing many different types of furniture, such as newclassical, antique,modern and sofa furniture in over 500 own models. All of our products can be used in various places, such as homes, hotels and restaurants. We cater to all size of customers, from those needing a contaier or two a month, to global hotel and restaruant chain stores opening up a new location every month. We have yet to reach production capacity, of shipping over 20 containers per month.
With our advanced manufacturing facilities, state of the art technologies, old world craftsmanship along with our staff's proficiency, we are capable of handling even the largest and most complicated orders, quickly and efficiently. Please contact us directly regarding information concerning pricing, colors, features, dimensions, availability and lead time.
O-Kings Furniture Group News.
As of March 1, 2012, O-Kings Furniture set up a sales office in Coconut Creek, Florida allowing us to better service our North American customers. Please feel free to contact our America office directly at (954)934-9461.Contact person:Mr Michael ...