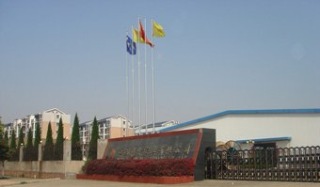 JIANGXI DINGJI FURNITURE CO., LTD, is located in South of China, JiangXi Province, near Guangdong Province. All of furniture is shown in our sample office in Guangdong Province, while it is made in the plant of Jiangxi Province, where labor cost is much lower, and which occupies an area of 26,000 Square Meters.
With more than 5-year-experience in this field and the effort of all 200 employees, We are now specializing in in the field of furniture made of natural Chinese hardwood, such as classic outdoor leisure furniture, bedroom furniture, hotel furniture, bar furniture, home furniture and living room furniture, etc.
.And also, we provide perfect after-sale service for our customers, which had already become a central point of our company.The strict quality control system is implemented to promise the high quality products during the course ofmanufacturing, from raw material purchasing to the packing.
We have been expanding the production scale since handling the export business to seek larger overseas markets, as computerizing our design procedures and automating production, simultaneously, attending professional Shows & Fairs, CIFF (Guangzhou), OFC(Shanghai), INDEX(Dubai), etc.
With efforts of all aspects, our products have gained great affections and satisfaction home and abroad, especially inU.S.A, CANADA, U.K, GERMANY, FRANCE, ITALY, SPAIN, AUSTRALIA,and so on. By introducing new technologies, new materials, more experts and the latest management system, our company will continuously work on how to improve the quality and enrich the variety of products.
No hesitant to contact us, if you are interested in what we make. We're looking forward to establishing the friendly and fruitful business relationship with you.
After-Sell Complaint Tel: 0086 794 8255219 ...