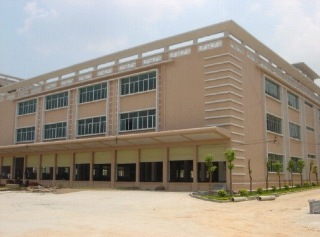 Founded in 2006, Guangzhou Westband Furniture Co., Ltd. is a private enterprise that specializes in the production of various furniture. Due to specialized designs, high quality products and perfect service, our company has become a new rising star in furniture field.
Our company is located in Guangzhou City and is popular for our reputation, fantastic environment and convenient transportation. Our main products include office furniture, school furniture and some of the hotel furniture, such as the office tables, office screens, cabinets, conference tables, kinds of chairs, sofas, school desks, and some of other furniture. Also we can supply OEM services.
We employ more than 500 staff members and works with the spirit of "Dares to accept nitpicking, stands erect in nitpicking", and have received ISO9001 certification.
For foreign clients, we have confidence because of our top quality products, reasonable prices and perfect services. Our company focus on the future development and is hoping to do our utmost to meet the needs of our clients, work together with all walks of life, keep pace with the times and seek the win-win development to make your life better. ...