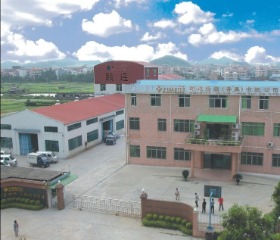 Guangzhou Yidar Textile Co., Ltd., an office furniture fabric manufacturer and also the first factory to produce office furniture fabric in Southeast Asia, was founded in 1974. Our products are exported directly or supplied to furniture factories all over the world. In order to meet market requirements, branch companies were established in Guangzhou, Beijing and Shanghai in 1997. In 1999, our textile plant was founded in mainland China and a complete system from weaving to sale was also established. We always keep storage of all our products: swivel chair fabric, folding screen fabric, chair fabric and flame retardant fabric and green spray glue to provide special colors for customers and custom-made catalogues.
We own hundreds of looms which were imported from Italy. Our daily output is 40,000 meters and monthly output is 1,200,000 meters. We exert our factors according to the market.
We have introduced the technology of fabric backing and 3M post-treatment to China, developed specialized fireproof glue which meets the British fireproof standard of BS5852 and fetched flame retardant fabric.
We have a strict QC system to make sure the good quality and passed ISO9001 International Certification (products, sale, design and production) in 1999. Our monthly sales volume is 1,300,000~1,500,000 yards.
As the first fabric textile plant of producing OA fabric in mainland China, we bring in the equipment, material and management mode from Taiwan Area. The domestic OA furniture industry significantly develops.
We can satisfy you with excellent quality, good service and advanced technology. ...