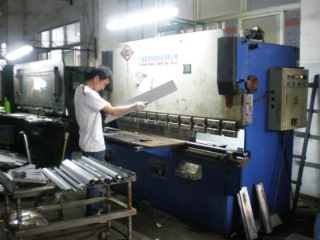 Our company is located in Guangzhou, China and specializes in manufacturing and marketing a wide range of dustbins, displays, signs, magazine racks, luggage racks, luggage trolleys, flowerpots, stanchions & posts and park furniture. Our products are extensively used in hotel, exhibition, advertisement, park yard and street.
Our factory covers an area of 14,000 square meters. We have a strong and experienced design department for new product development. Customers are welcomed to select from the collection of our designs and we can fabricate from design ideas provided by you.
Prompt and considerate services are guaranteed in our company. Upon receipt of enquiry, we will respond within one working day. Upon receipt of artworks, we send proofs within one week. As we have been offering clients quality products, most competitive prices as well as satisfactory services, we have been enjoying good partnerships with dozens of clients in the USA, Canada, Europe, Australia and Asia Pacific Area. ...