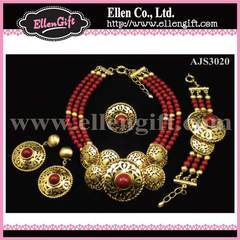 Welcome to Guangzhou Ellen Trading Company Limited !
We have a huge selection of jewelry set, fashion jewelry set, party jewelry set, wedding jewelry set, bridal jewelry set, pendant set, jewelry necklace chain and Swiss viole lace.
If you'll take a few minutes to visit our website, we believe you'll understand why our clients like our products.
Contact: Ms Ellen Lv
Mobile: 0086-13794439633
Tel: 0086-20-85572766
Fax: 0086-20-85572766
www.ellengift.com
Address: Room 1002, Building B, Lixiang Lanbao International Garden, No.21 Dongfang 3rd Road, Tianhe District, Guangzhou, Guangdong, China ...