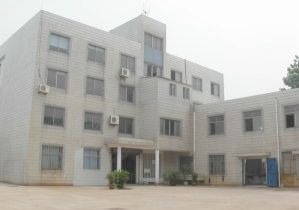 Specializing in sewing gloves for sports, fashion accessories, safety. Previously known as Allfun Glove Factory, founded by Zhongmin Xi in 1992.
Customers include: Lacoste, totes ISOTONER, MIDORI Japan, BMW, Samsonite, Goldstriker UK, Lancel Paris, Citizen Watches, Dream Products, Inc. US.
1. Sports gloves for running, driving, ski, golf, racing, cycling, and hunting.
2. Leather/Fabric gloves made of genuine goatskin, kidskin, sheep leather, pigskin, PU / PVC artificial leather, microfiber leather, Combined with polar fleece and woolen fabric.
3. Dress Gloves include Velvet Gloves, Woolen Gloves, Angora Gloves, Fishnet Gloves, Lycra Spandex Gloves, Fleece Gloves, Scarves, and Caps.
4. Health & Beauty Related Gloves: Therapy Gloves, Arthritis Gloves, Edema Control Gloves, Skin Care Gloves, UV Protective Gloves, FIR Gloves
5. Wedding and Formal ranges include Satin Gloves, Matte Satin Gloves, Lace Gloves, Fingerless Gloves, Evening Gloves, Party Gloves, Prom Gloves, Bridal Gloves, Bridesmaid Gloves, and Flower Girl Gloves.
6. General Hand Protection (PPE) Gloves come in Cotton, Nylon or Polyester, Microfiber, Liners. Printed or embroidery gloves.
7. ESD Clean Room Gloves include Antistatic Gloves, Dotted Antistatic Gloves, Nylon Lint Free Gloves, PU Coated Gloves, Polyester Conductive Gloves, and Nylon Static Dissipative Gloves.
With 20 years' experience, 300 skilled sewing workers and strong sales team, we have good cooperation with importers, exporters, dealers, wholesalers and suppliers. We export to the USA, Canada, Germany, the UK, Greece, Italy, Sweden, Spain and Asia including Hong Kong, Taiwan area, and Korea. Our goal is to provide you with the largest selection of high quality products at the lowest possible price.
Inquiry will be replied within 1 working day.
Sampling time: Around 4 days after receipt of original sample.
Not all of our products are shown on-line. Customized orders are welcome. ...